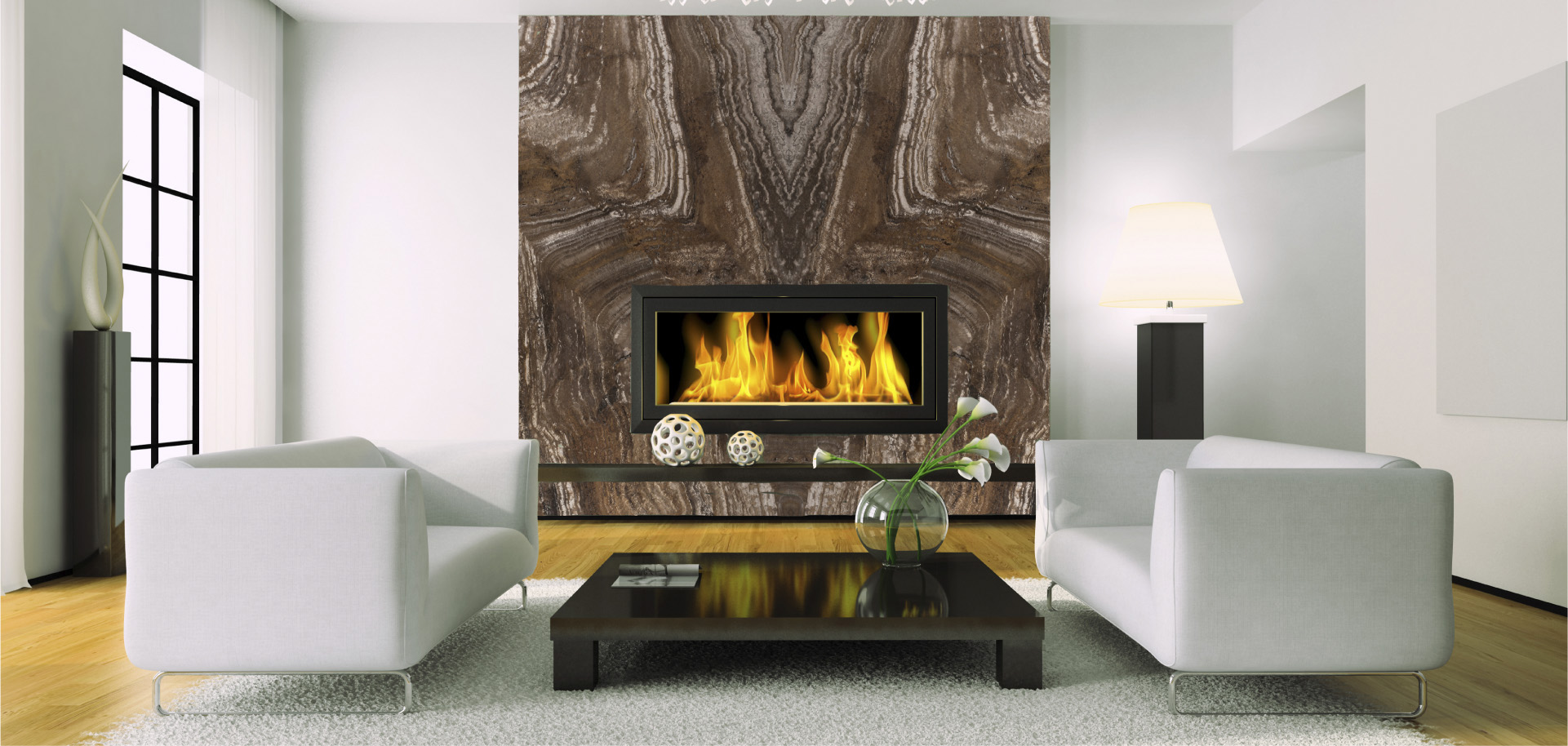 One type of the magnificent Travertines that you can find in Mediterránea Stone, is the Travertino Rioni. This type of travertine is an extraordinary and prodigious natural material characterized by its beautiful oak color combination, as well as the presence of striking white veins that give strength and movement to the powerful Travertine Rioni.
This precious natural stone transmits unbelievable sensations, which enrapture you in a magically way to the most desired and beautiful nature, due to the harmony expressed by the colours of this precious natural stone.
The power of the Travertino Rioni makes this type of marble one of the most desired natural stones to incorporate into the styling of the most beautiful and luxurious places. What is more,  this stone contributes to create great harmony and beauty in spaces with exquisite and extraordinary characteristics.
Travertino Rioni is unique in the market and it is normally the most favourite travertine to decorate the most minimalist places, where elegance and harmony prevail. These places need to combine that characteristics with a touch of strength, nature and liveliness that only the Travertino Rioni transmits, making these places fantastic ones.
"Choosing Travertino Rioni, is a safe bet. In this way, you are able to demonstrate that simplicity and elegance are the best choice to decorate the most beautiful and natural spaces, in which we firmly promote the amazing style and good taste that the Travertino Rioni transmits".