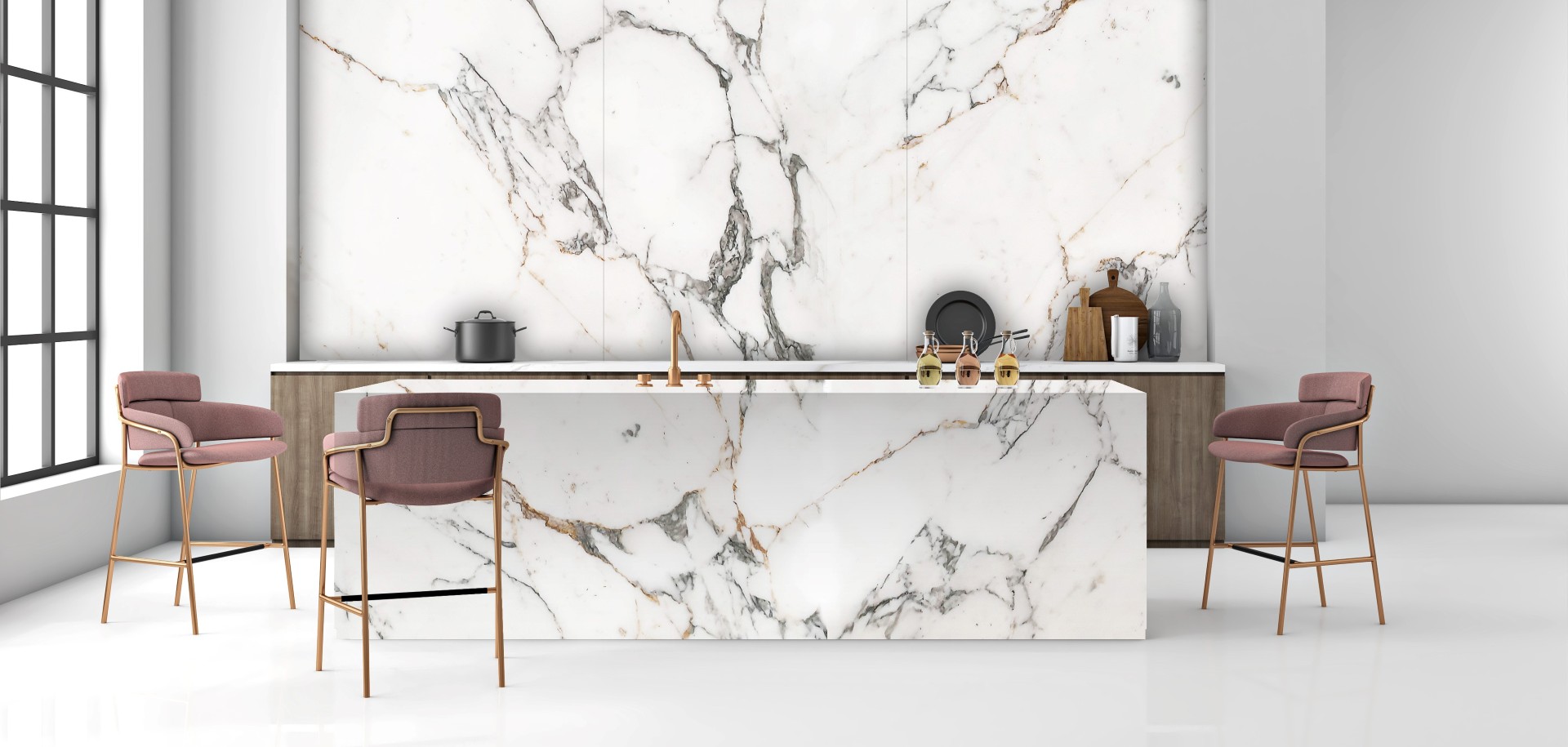 Calacatta marble is another spectacular marble that our company has. This natural stone is an Italian marble, highly demanded and the most desired worldwide.
Calacatta marble is characterized by having a white pearl background and by its predominant grayish veins that seem to come to life in this fantastic Italian marble. These veins trace precious homogeneous shapes, as if they were taken from a wonderful canvas on its white base.
Given the artistic characteristics of Calacatta marble, this natural stone has deservedly earned the place of beauty and luxury in the stone sector, becoming one of the most valuable marbles in every sense of the word.
The decorations that this fabulous natural stone is looking for are majestic works. These works have the intention to highlight the power and luxury of the space where this marble is placed. For that reason, it is more frequent that the great decorators choose Calacatta marble to cover its majestic works of art.
"When you set a space with Calacatta marble, luxury and beauty are served".