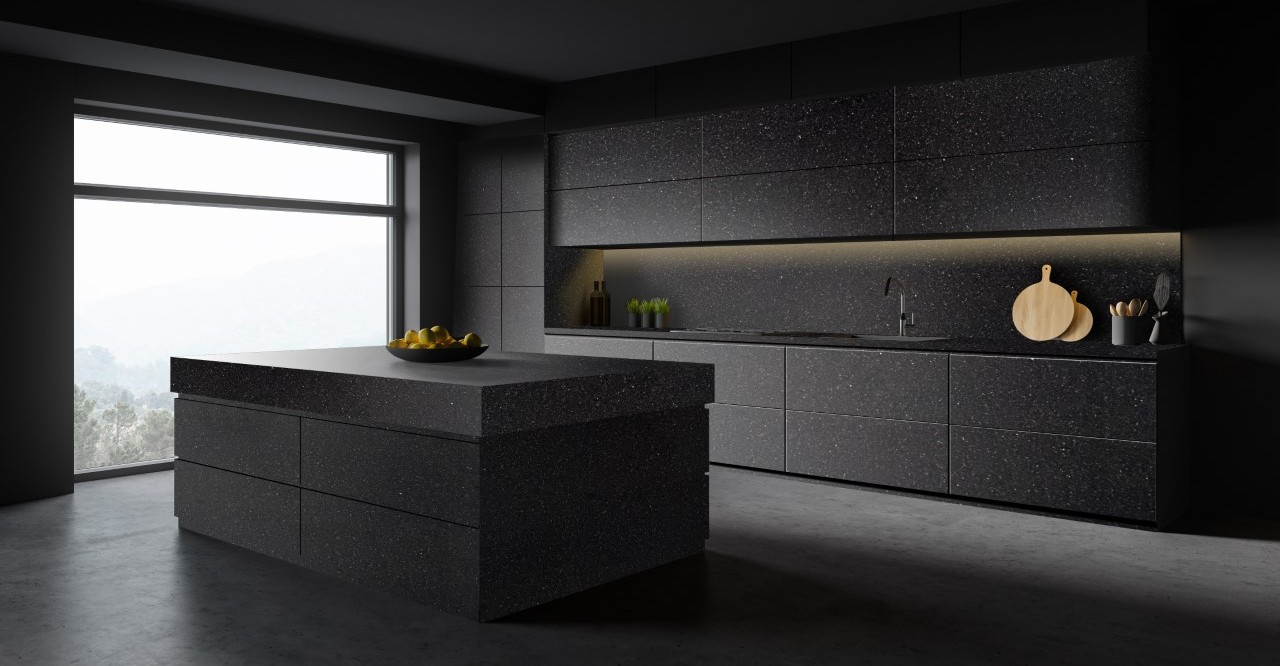 One of the most exclusive and desired granites is the Black Galaxy granite. In our company, Mediterranea Stone, you will find this type of granite for sale, ideal for covering the most delicate indoors and outdoors areas of a building.
Regarding the interior areas, granites are mainly valid to incorporate them in kitchens, especially to cover with granite the islands and kitchen countertops, as they are very hot areas of the home. Therefore, where there may be greater risk of future stains and aging of the material that is installed in them. 
In the past, all kitchen countertops and islands were made of very common granites and without particular beauty, only because they were very resistant and durable natural materials. However, nowadays we can see that there is a type of granite, which has a great design, as well as, a natural beauty that will make with its characteristics, the worktops and islands, of a totally chic and exclusive kitchen. Black Galaxy granite can be incorporated with all kinds of colours in the kitchen, as the intense black colour of this granite, makes it fit with any other colour that suits, such as a wonderful kitchen with white furniture, and Black Galaxy granite in its worktop and island.
In outdoor spaces, this natural material is widely used for facades and garden areas, as granite is a stone composed of quartz, being very resistant, and withstands temperature changes, and due to these qualities, granite has an immense guarantee and durability.
Thanks to all the characteristics of this type of granite, its elaboration ends with a beautiful polished finish of the Black Galaxy granite, so this kind of granite will decorate the spaces with a shocking intense black colour, which will shine passionately in any place of the work, as for example the kitchen, a place in which, the Black Galaxy granite will simulate to have its own life.
As Black Galaxy granite falls into the category of natural material "granite", it has a lot beneficial characteristics when cladding a kitchen with granite, on worktops, islands, walls and even floors. This is a very firm natural material and very resistant to impacts as it is a very hard stone, so it will be the ideal natural material for a good resistance of your kitchen and an easier maintenance than any other material.
"If you want to have the durability and beauty of the materials of such a special place as the kitchen of your home, you have to cover island, countertop and front wall with the wonderful Black Galaxy granite, because due to its precious characteristics, it will incorporate design and beauty to this space of your home".