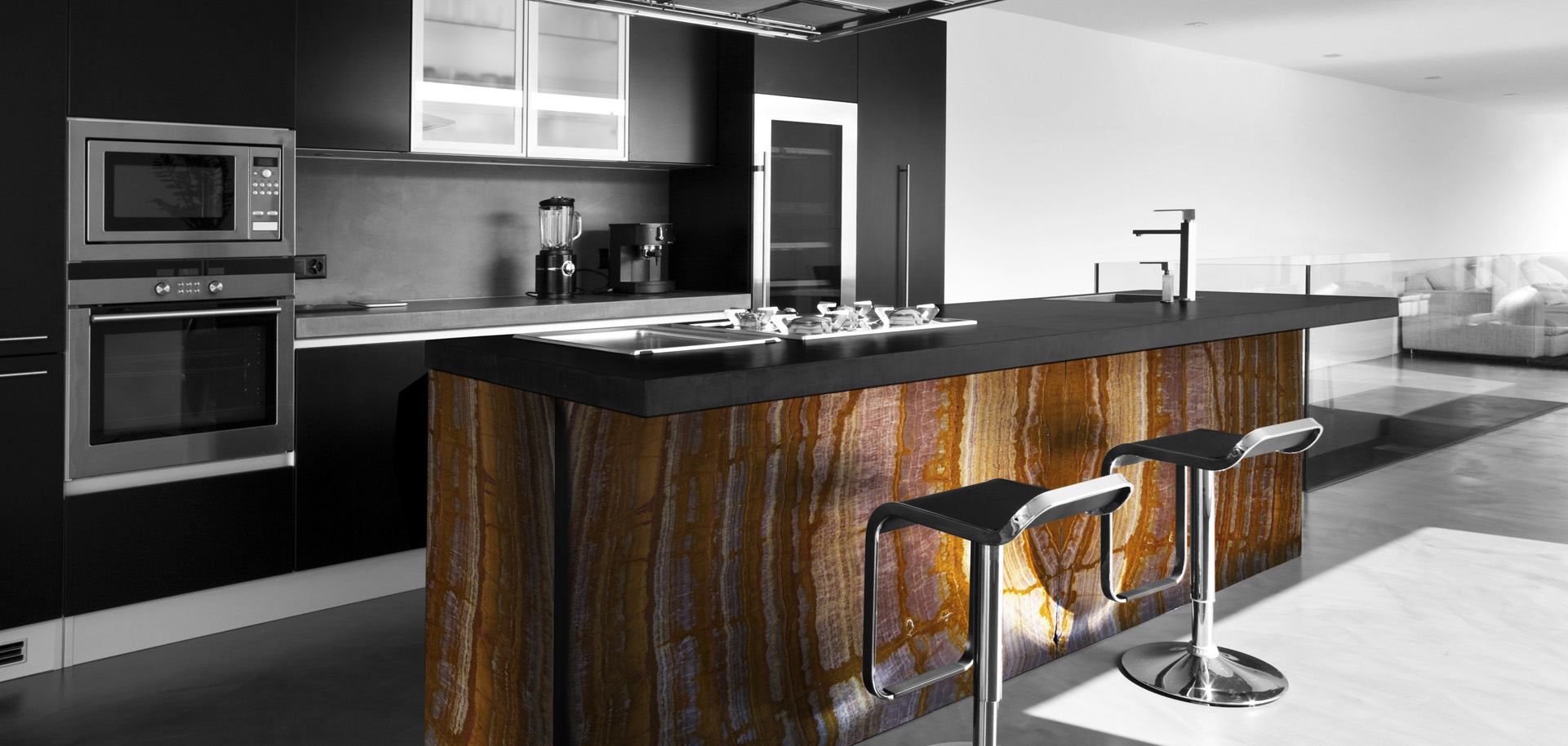 Another spectacular type of onyx available in our company is the astonishing Multicolour Onyx. This one is a fabulous and exotic stone created from the combination of a large number of colours where the warm and intense red colour predominates. What is more, it also has some veined textures, that characterize this type of onyx for its privileged warmth and exclusivity.
Due to the striking appearance features of Multicolour Onyx, this precious, natural and exotic stone is one of the most desired to include and highlight with any type of decoration, being the ideal exotic stone to give joy and warmth.
The incredible range of red colours that represent the Multicolour Onyx, just as its magnificent veined texture, create an amazing depth and a smooth dynamism in this natural stone. Multicolour Onyx impacts and stands out the styling of the place where is used. It is the focus in all projects with great personality because of its extraordinary strength.
The brightness that this type of onyx transmits makes it the centre of attention. The Multicolour Onyx sets trends and styling through the warmth and the design of its fabulous range of intense red colours that represent this onyx.
"The Multicolour Onyx  has the power to create unique and exclusive areas in which you bet on personality in the decoration."